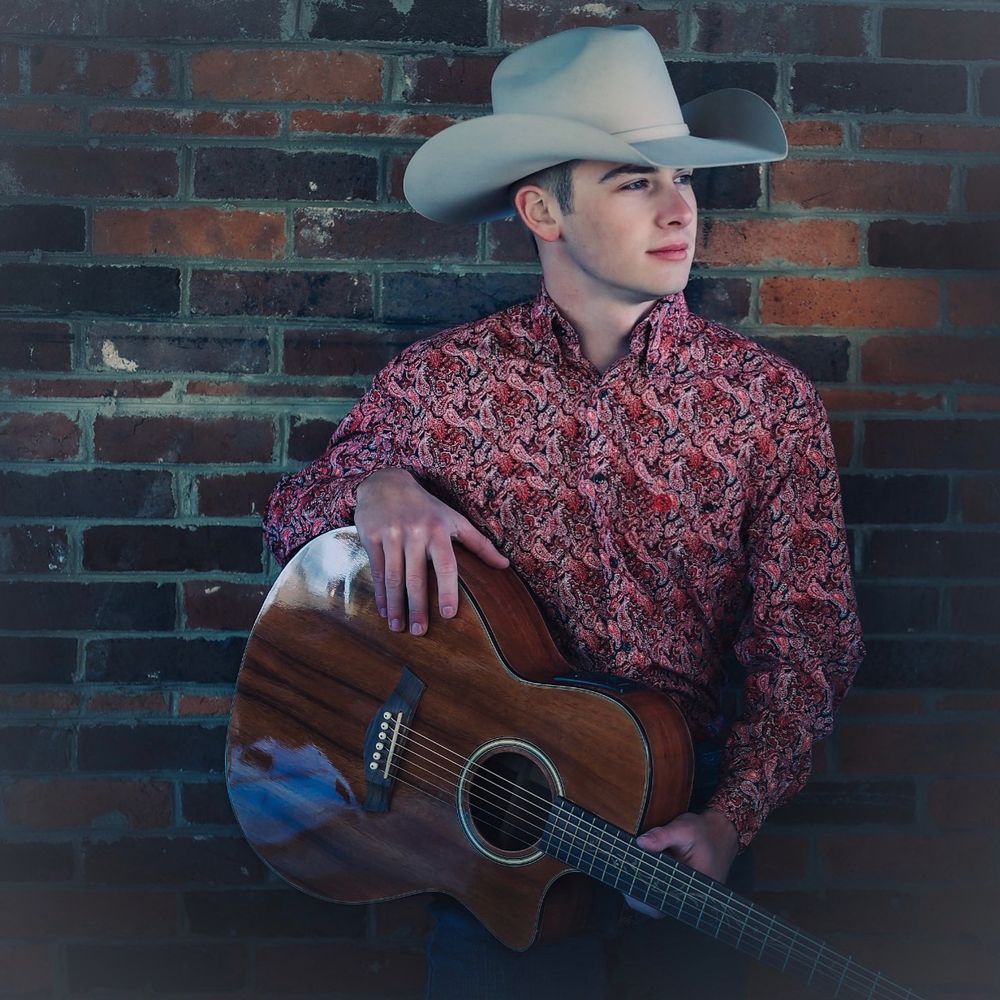 Sam L. Smith
Country Music Singer/Songwriter
While Nashville is filled with country singers with down-home cred, few can say they're a real singing cowboy. Sam L. Smith, based in Mt. Sterling, Kentucky brings that true-country essence to the music scene. On any given weekend, you're likely to find Sam racing his horse in a barrel event, striving to make every turn clean and fast, or singing with conviction on stage, seeking to touch every heart. 
His interest in singing all began when he missed a school bus ride on one of his first few days of 7th grade, and the assistant principal, hearing Sam's rich talking voice, called the school's choir teacher to get him an audition. Keying in on Sam's natural singing talent, his new choir teacher gave Sam one of his first solo opportunities, singing Elvis' "Blue Christmas" at the choir's annual Christmas concert. A Facebook video of this event began Sam's music career, as members of various churches viewed it and started calling him to come and sing for them. 
Sam draws his musical inspiration from his cowboy culture and country music roots. He brings rich vocal tones, authenticity and relatability to his music blending the mix of modern country music with the twang of the past. 
Sam has shared the stage with legendary country singer, Ronnie McDowell and has gained nominations and awards for his music. Growing in popularity on the internet Sam's music has resonated with a large audience. His music has been featured on National TV, Lucas Oil Stadium, The Kentucky FFA Talent Contest and his latest single "Teach Me How to Love Again", was named the 2021 Best Original Country Song at the Red Carpet Awards in Europe & Holland.
the latest
new music
Impacting March 4th
"Love You With The Lights On," written by Chris DuBois & David Lee Corey was originally recorded by Daryle Singletary. This track lyrically paints a romantic picture and is supported by a traditional country sound.
press photos